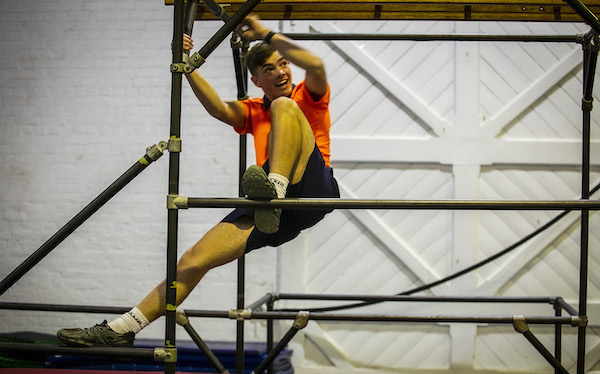 Castlemaine Circus will reopen classes in the Goods Shed as soon as we reach the 'Last Step' of the Victorian Covid-19 Roadmap. There will be a few restrictions placed upon reopening, much like there was for Term 3. We are planning for a similar timetable to Term 3. We would run a shorter term taking us up to Xmas. We are currently looking at Nov 23 – Dec 19 (four weeks), but if it is earlier I'll let you know. A fun and active way to end the year.
We are scoping out the possibility of running a Castlemaine Circus Outdoor Program for the first half of term 4. We would follow a similar timetable to our current one and include appropriate classes (eg Aerial may be trickier to do outdoors). We will keep you in touch about this possibility over the next couple of weeks.
For all those people currently enrolled in Circus, Parkour and Aerial classes, we have reserved your spot for when we reopen. For those people interested in joining a class, I will let you know when you can enrol. In the meantime, you can visit our website for info, videos and photos of our classes or send an email to discuss classes.